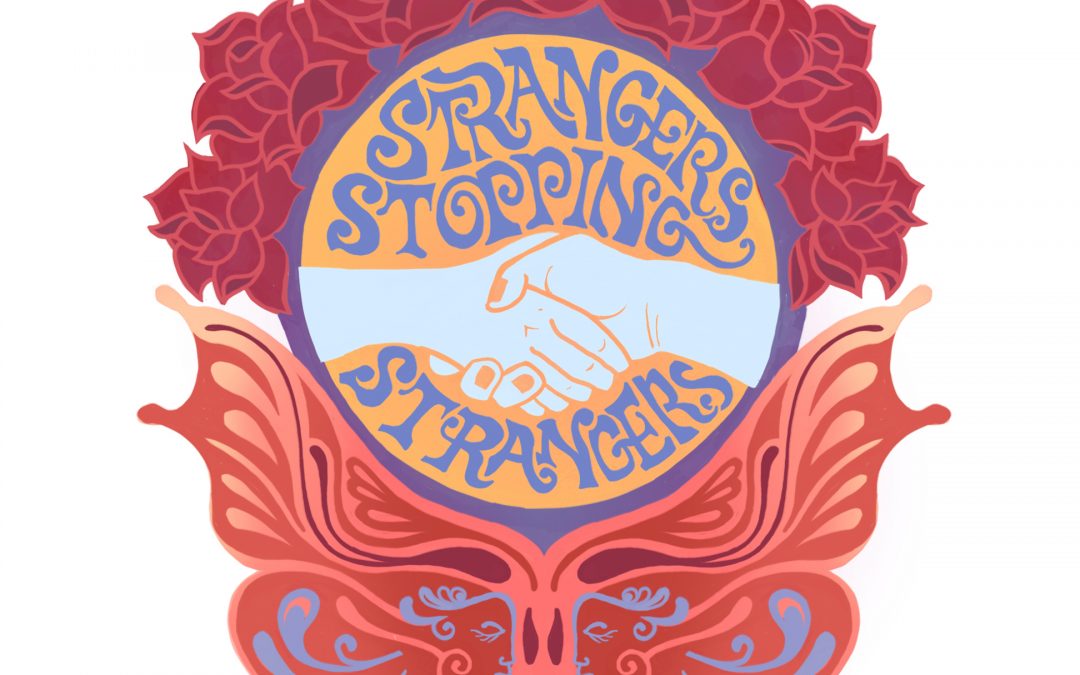 Podcast #46- Conversation with Sam Hirsch-
This podcast is a bit of a bonus episode- up August 9, 2017- to commemorative of The Days Between and the anniversary of Jerry Garcia's last day August 9, 1995.
Sam Hirsch I have met first virtually on Facebook- and then in person at some shows in the past few months- the last time we were dancing at the rail at JRAD I thought what an AMAZING guest for the podcast- I wanted to know Sam's story- so I figured all of you would too!
Sam tells us his first time at a Grateful Dead show in 1987 at MSG- and while he was intrigued the whole scene got to be pretty intense during drums & space- and he ducked out for a little air. A few days later he made it back for another show at MSG & it was official that Sam Hirsch was a DEADHEAD!
Sam tells us about some of his time exploring and joining the scene- and the magic of finding a like minded community, where he could be free to fly his freak flag wide and high! He shares his stories and song picks from the late 80's into the early 90's including a really fun story about a 6 week tour! In 1995 when Jerry passed- Sam focused on the next chapter of his life – work, and ultimately starting his own business.  He still enjoyed the music and festivals – but didn't feel the tug of energy into the music scene….
But wait- the story has a whole Part 2……..2015 brought us Fare Thee Well, and while Sam didn't make it to Chicago he watched the streams and could tell something special was brewing. When Dead and Company announced the 2015 tour he was ALL IN for the whole tour- and even able to check Halloween shows and New Years Eve off his bucket list – something he never thought would happen! Sam also discovered his love of riding the rails- getting to the line first to secure that spot resulted in making new friends- to share the experiences of the shows with- adding to the sense of community and so much FUN -from the produce stickers that create comradery- his "Cap family" to a new creative outlet creating artwork- getting out and into this vibrant live music scene has been a real life game changer!
Sam is such a fun- and infectious person to talk to.  While making this podcast and re-listening to the conversation I was blown away by his enthusiasm- love for people and making connections & over all energy level which is truly off the charts!
As always- thank you for stopping by & enjoy!
Featured Music~
The Grateful Dead- Good Lovin- La Bamba- Madison Square Garden, New York NY September 18. 1987
Grateful Dead-The Music- The Music Never Stopped Giant Stadium, East Rutherford New Jersey October 7, 1989
Grateful Dead- Casey Jones & Baba O'Riley- RFK Stadium, Washington DC, June 20, 1992
Joe Russo's Almost Dead- Shakedown Street- Brooklyn Bowl, Brooklyn NY, March 17, 2017
*** Photo – Sam Hirsch & Marco Benevento photo credit JD Cohen
Podcast #46- Conversation with Sam Hirsch
Podcast: Play in new window | Download (Duration: 1:36:51 — 110.8MB) | Embed
Subscribe: iTunes | Android | RSS
Podcast (companion): Play in new window | Download (Duration: 39:17 — 44.9MB) | Embed